Okay, this is it! You have to start drumming your fingers on the tabletop before you read this post, hehe!
(1) C'mon, is it really a question? We all know her and love her...you guessed it...Miss Victoria herself!!
(And the crowd goes wild! Waaaaah!!) I mean, there simply wouldn't be a Candles By Victoria without Victoria! No great candles, no fun videos to watch, no wonderful Pouring Pot community... Okay, I'm making myself too sad, so I have to stop this now...
In the same vein, I'll ask the question - would there have been a Walt Disney World without Walt Disney? Yes, I am a huge Disney maniac, but stay with me on this one. :) Were there amusement parks before Walt? Yep. Did he take the idea and, with his exceptional talent and creativity, make an even better amusement park than the ones in existence at the time? Absolutely! Now, I know that candles aren't as big as an amusement park (or a animated dynasty, for that matter), but then again, I don't visit an amusement park every day like I burn scents in my home. The concept is still there. Victoria is an innovator, and she is constantly creating new ways to offer items that have, indeed, existed before - but on a higher level of quality, to which she has elevated them. Walt was always known to remind people that all that the Walt Disney Company had accomplished could be traced back to a mouse. It's hard to imagine, but a single idea can make a big difference.
Here are just a few ideas that Victoria has about how to run her business, that I think make a big difference to me, as a CBV customer:
Is it good enough that Victoria would stop at offering 100 scents? 200? How about 747 scents and still counting? Without a doubt, we can continue to look forward to her exciting us with new scents with every passing month.
Is it good enough that Victoria would offer just the scents that she has created for purchase? Same jar sizes, just different photos on the front of the jars? (Boy, that sounds boring, doesn't it?). Nope, she allows her customers to create their own combinations, name them, and choose the glitter color that they want them to be. An exciting way to purchase candles, to be sure.
Is it good enough that Victoria would sit back and not interact with her customers? Nope. Check out her youtube channel and watch the cutest snippets into her family's wonderful work ethic and love of life, one another, and her customers. This video is one of my personal favorites:
http://youtu.be/mFiv59Sh2_8
And, like I mentioned in yesterday's blog entry , Victoria has created an outstanding online community - and the last time that I checked, this lovely lady had contributed over 10,000 comments to discussions since the inception of the Pouring Pot. Pretty amazing, isn't she? Heck, I was able to attend the wonderful CBV meet-up, hosted in the Elliott's home, after being a customer of hers for just a few months! (And, we all agree that were treated like queens!) How's that for a great company owner? :D
I could go on and on, but I believe that you get the idea by now. Victoria, I love you, I love your entire funny and committed family, and I love all that you've brought into my life! Thanks so much for all that you do!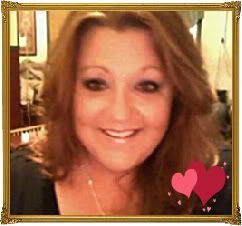 ~Hugs to you sweet lady! You mean so much to so many!~
Well, that finally wraps up my top ten list for being a loyal CBV customer! I have so many orders and reviews to write about that I fear my hands will never recover! I hope to see you back here to read about the avalanche of scents that I have accumuluated! In the meantime, I'm going to go watch another one of my favorite CBV videos. The Candleman just cracks me up! :)
http://youtu.be/PTGYQbNY8Ek
That's all for now, folks! Enjoy! :)